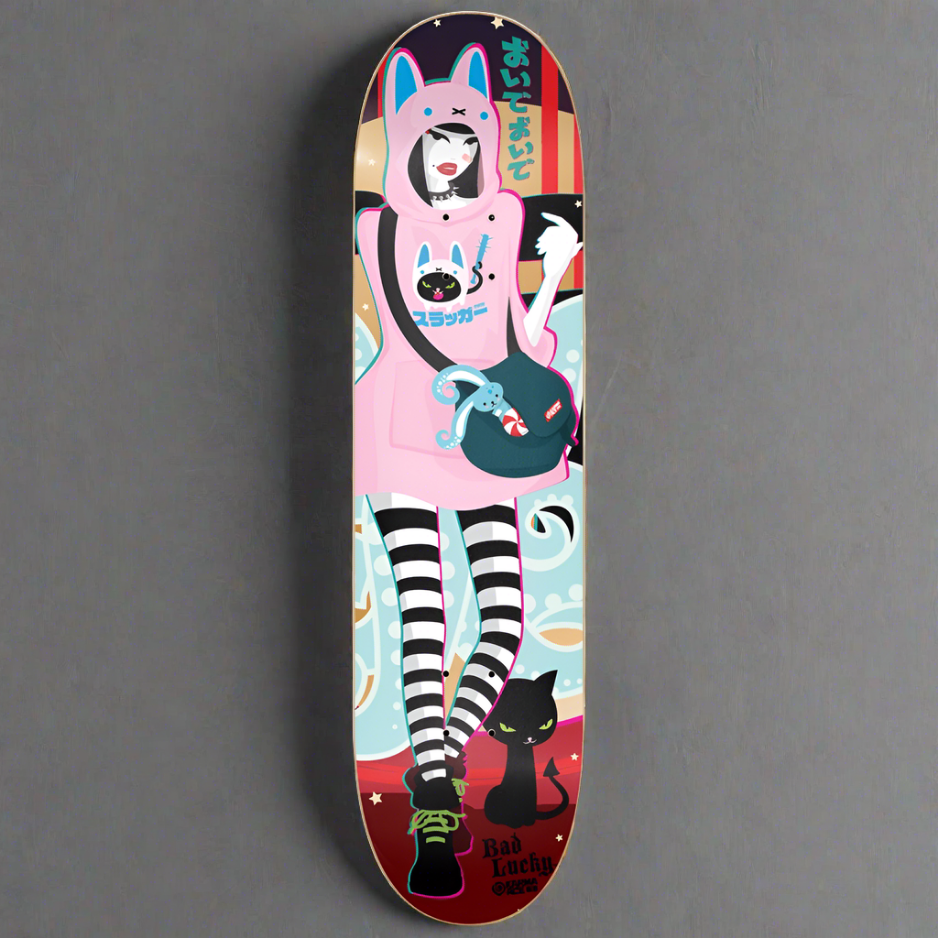 Karma Ace: Bad Omen - Custom Skateboard
Come here. I have a present for you.
Get ready to ride in style with Karma Ace Tokyo's Dreamie Skateboard, featuring eye-catching graphics of our iconic character, Dreamie, playfully saying "come here, I have a present for you" while hiding a spiked baseball bat behind her back. Perfect for fans of unique, edgy designs and those who love to make a statement on the streets. カルマエース東京のドリーミースケートボードでおしゃれに滑ろう。ドリーミーが「プレゼントがあるよ」って言いながら、背中にスパイク付きバットを隠しているグラフィック。個性的なデザインが好きな人にぴったり。#カルマエース東京 #ドリーミースケートボード #ユニークデザイン
7-Ply 100% Canadian Maple Deck with High Resolution graphic applied.
- Shape: 8-1/4 Skateboard Deck
- Size: 8.25 x 32.25 Inches
- Concave: medium

Completes include Jessup griptape, silver trucks, blank white wheels, Independent bearings and standard hardware.

Wall hangers include two hangers for vertical or horizontal hanging, with screws and anchors.
In stock, ready to ship

Inventory on the way