About Us
Hey there! I'm Dreamie, representing Karma Ace Tokyo! Welcome to our world where pop-art and fashion collide in the bustling streets of Tokyo. At Karma Ace, we're all about expressing ourselves and celebrating individuality, creativity, and self-expression. We've got a bunch of awesome OC characters like Grumpi Panda, Munky-Doo, Bun Bun Has-A-Sad, Unimpressed Magic Poo, and more. Each of us has our own story, personality, and style that makes us special, and we've been lucky enough to capture the hearts of fans worldwide who share our love for Tokyo fashion, anime, manga, and pop-art.
But Karma Ace isn't just about fashion, it's about spreading positivity, creativity, and good vibes. We believe that everyone should have the freedom to express themselves and be unique in their own way. Our designs and characters are all about inspiring and empowering our community to embrace their individuality and pursue their passions without fear.
We're stoked to have you be a part of our Karma Ace journey. We'll keep creating exciting, innovative, and expressive designs that capture the spirit of Tokyo and pop-art culture. So stay tuned for more from us, and let's continue to spread good karma together!
-Dreamie and the Karma Ace Team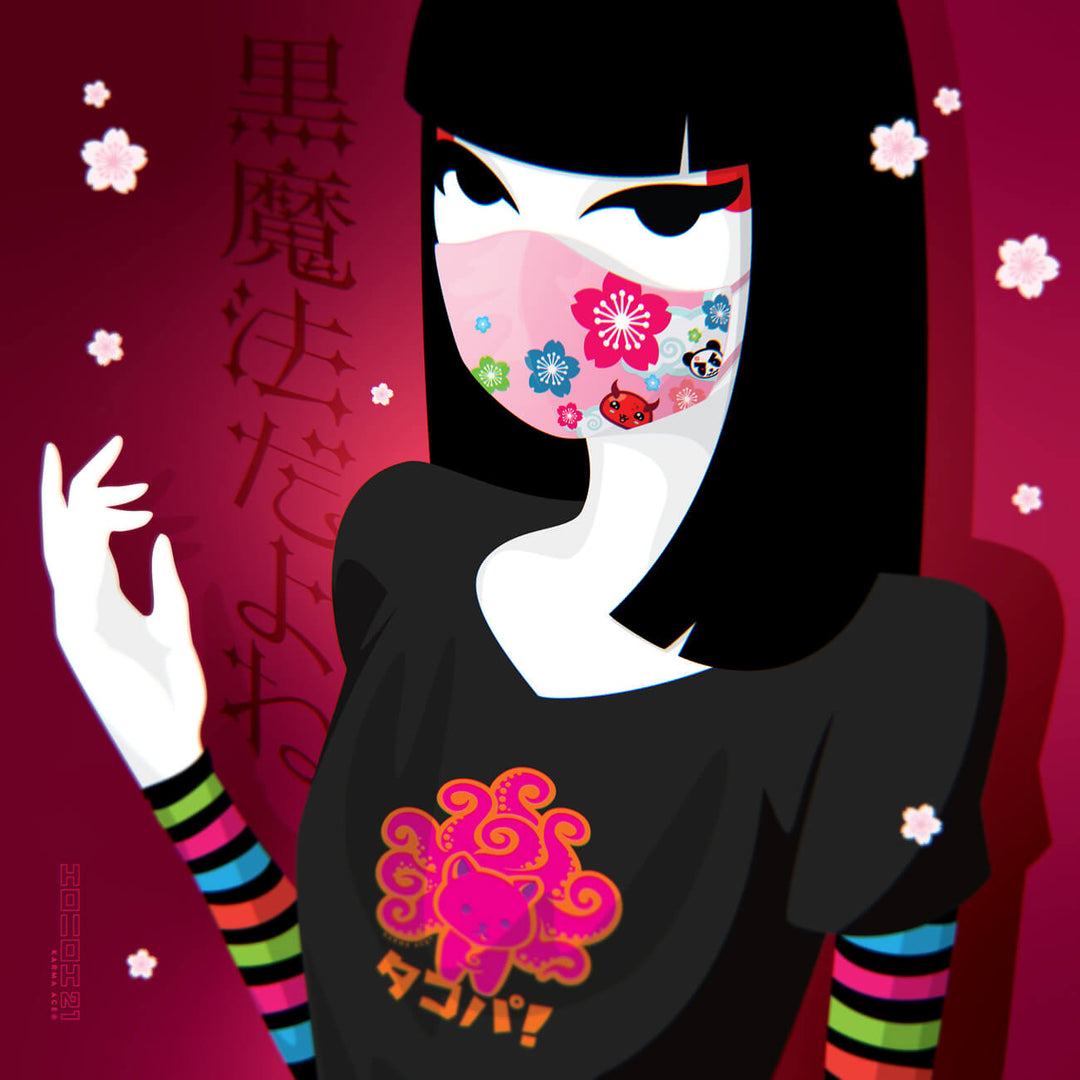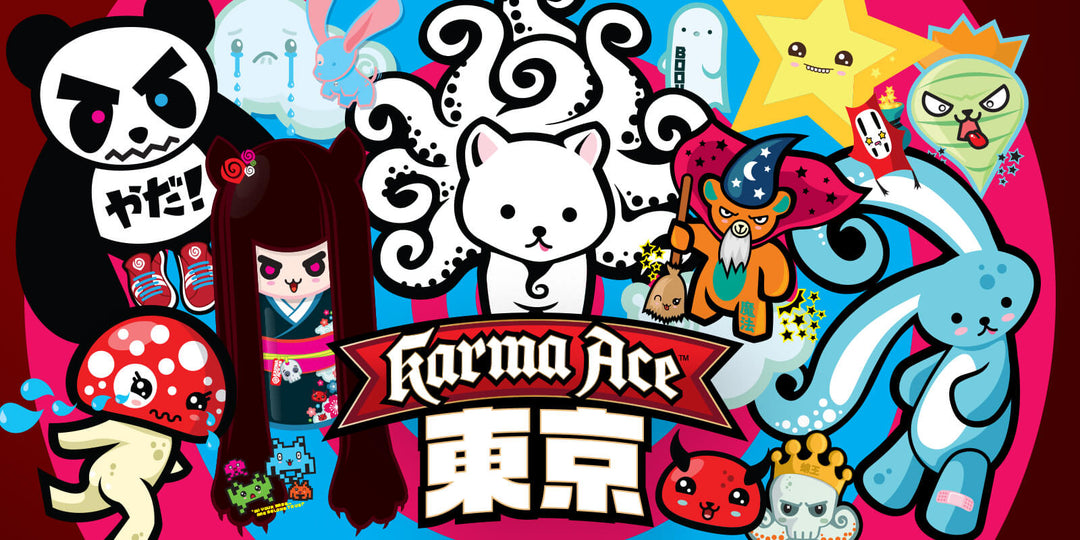 Collaborating Artists: Unleashing Creativity Together
At Karma Ace Tokyo, we're passionate about collaborating with remarkable artists who share our love for vibrant, imaginative, and unique pop-art fashion. Our mission is to create a supportive and inclusive community of talented creators that embody the Karma Ace spirit, spreading good karma and joy through our artistic endeavors.

Our collaborating artists play a vital role in the Karma Ace family, contributing their artistic prowess to our diverse product collections. As part of our commitment to celebrating creativity, fostering lasting partnerships, and promoting positivity, all Karma Ace collaborating artists share directly in the proceeds from sales of their works on our site.

If you're an artist who shares our vision, values, and desire to bring happiness to the world through your creative expressions, we'd love to hear from you! To express your interest in becoming a collaborator, simply send us a note using the contact form below. Let's make the world a more colorful, imaginative, and joyful place together!
Back in the day
Karma Ace Tokyo is a vibrant and expressive pop-art meets fashion brand based in Tokyo. It was launched in 2016 by the Tokyo-based pop artist HOLLOH as a place to showcase their work, as well as the work of other talented Tokyo artists and designers.
Karma Ace Tokyo is known for its unique and expressive designs that reflect a love for kawaii, decora, and pop-culture influences. The brand celebrates individuality, creativity, and self-expression, and offers a diverse range of trademarked characters with their own stories, personalities, and styles.
Karma Ace Tokyo is not just about art or fashion, but also about spreading positivity, creativity, and good vibes, inspiring and empowering its community to embrace their individuality and pursue their passions fearlessly.